Regions:
Berlin
Brandenburg (Berlin area)
Hamburg
Areas/locations:
Attractive locations inside the city limits and on the outskirts
Proximity to public transport, S-Bahn
Residential buildings in asset/share deals:
Partially vacant buildings requiring modernization
Properties with densification potential (e.g. new construction in back courtyard or additional floor)
Mixed-use also acceptable
Preferably in a good condition and with few vacancies
Volume: from around 600 m² rentable/sellable existing surface area Portfolios/shares in privately owned apartment complexes
Commercial/office or industrial buildings in asset/share deals:
Supermarkets/large speciality retail stores
Partially vacant properties for modernization or change of function
Properties with construction optimization potential
Volume: from around 1,500 m² rentable/sellable surface area (development potential; existing surface may be smaller)
Your contact person:
Constantin Bendzko
Telephone: +49 (0) 30 8899 705
Telefax: +49 (0) 30 8899 245
E-mail: constantin@bendzko.de
Bendzko Immobilien Vermittlungs GmbH
Kurfürstendamm 16, 10719 Berlin
Acquisition profile as PDF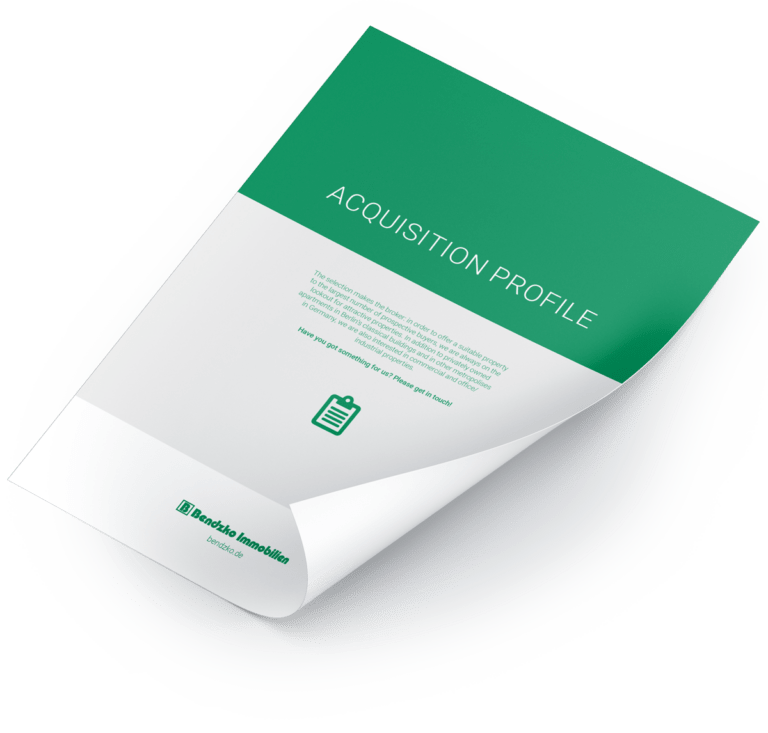 Contact made easy.
Please use the contact form.
We will get in touch soon.
Or call us:
+49 (0) 30 8899 0